Stormy Seas and Santa, age 6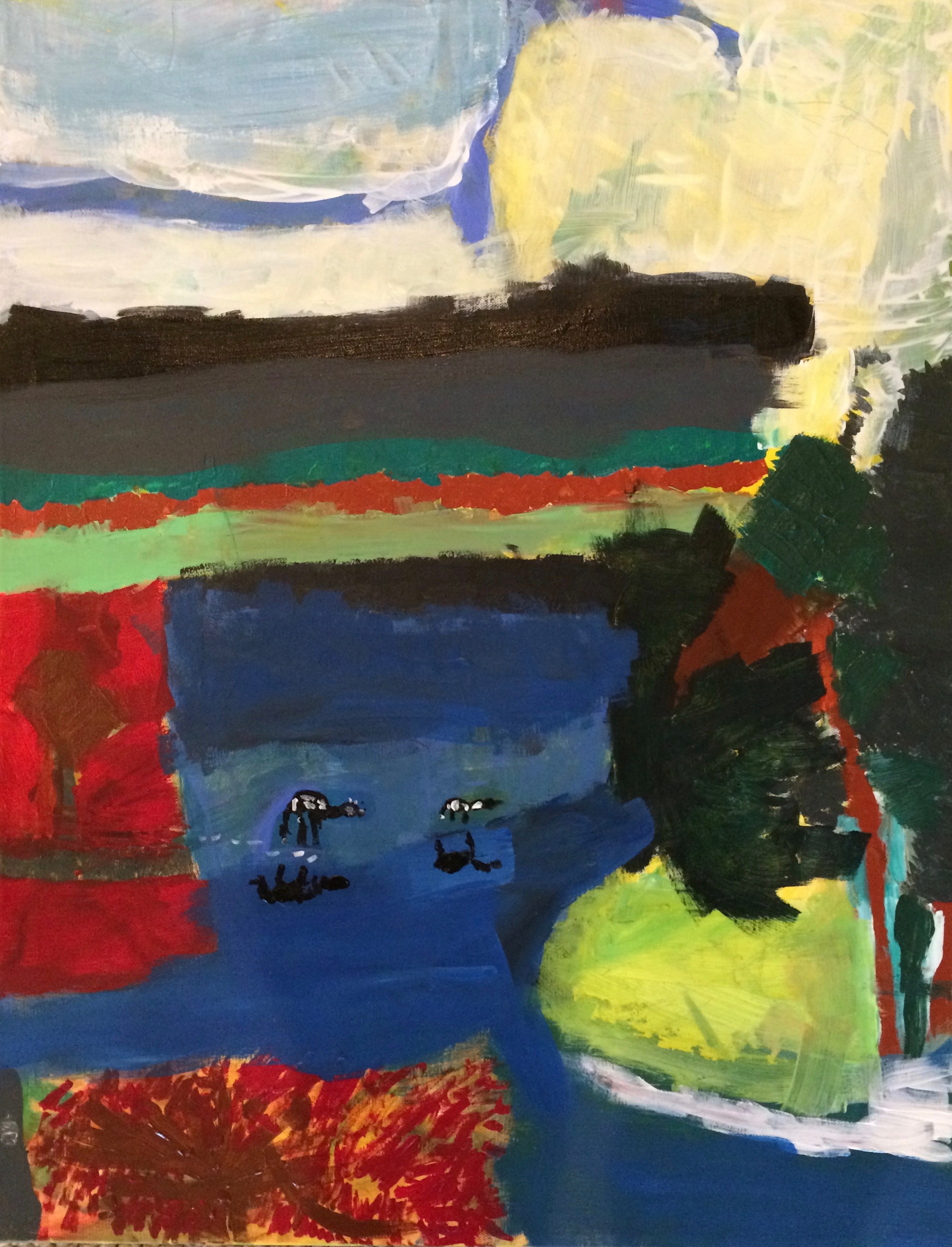 My mom and grandma and even some strangers who have seen my paintings tell me I have a beautiful sense of color. This is really funny because I just found out I am colorblind. My favorite color has always been green, but according to the eye doctor I have no green cones in my eyes and cannot see "green" at all. So now, my favorite color is turquoise.
running down a path, age 6
Florida and America, age 4
Besides art, I love to play sports. My favorites are golf, football, soccer, tennis and baseball. I'm also excited to be learning how to use a needle and thread to make clothes for some of my papier-mache sculptures.
cleaning under the sea, age 7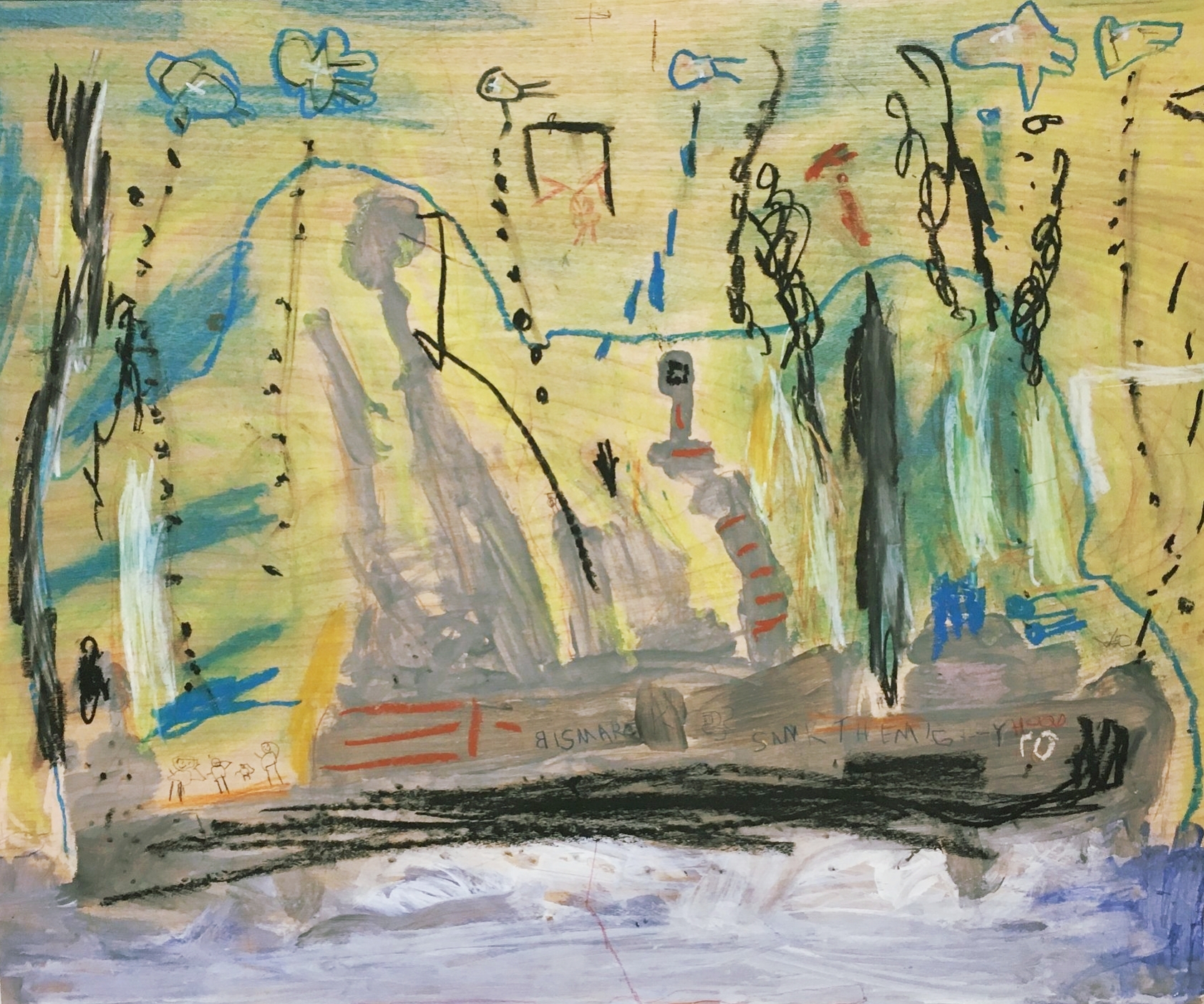 When I get older, I hope that I can make something that will be in a museum. That would be awesome.
-As told by Henry to his mom